Is reminiscent of the 1860s mining and hunting camps. Along with tents, the "tent-cabin" soon became the camper's delight. The 10'x12' Canvas Shack meets the requirements of hunters, fishermen, the summer camp and glamping.
The Canvas Shack has a tan heavy duty vinyl coated canopy tarp that quickly sheds the weather and can be easily removed If one prefers. The Canvas Shack can be dissembled and put into storage or left up for year round for seasonal use.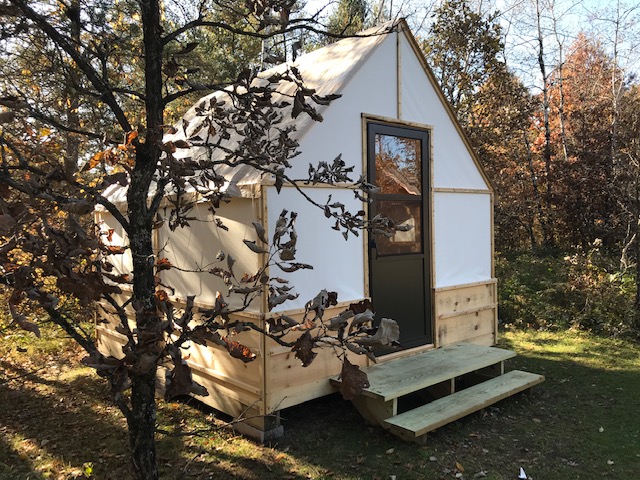 For Two to Five Tent Cabins Receive a 5% Discount.
PRICE: 10' x 12' CANVAS SHACK $ 4,950.00 Pick Up: U-Haul / Trailer.
(prices are subject to change)
A 50% Deposit is required, remaining amount upon invoice.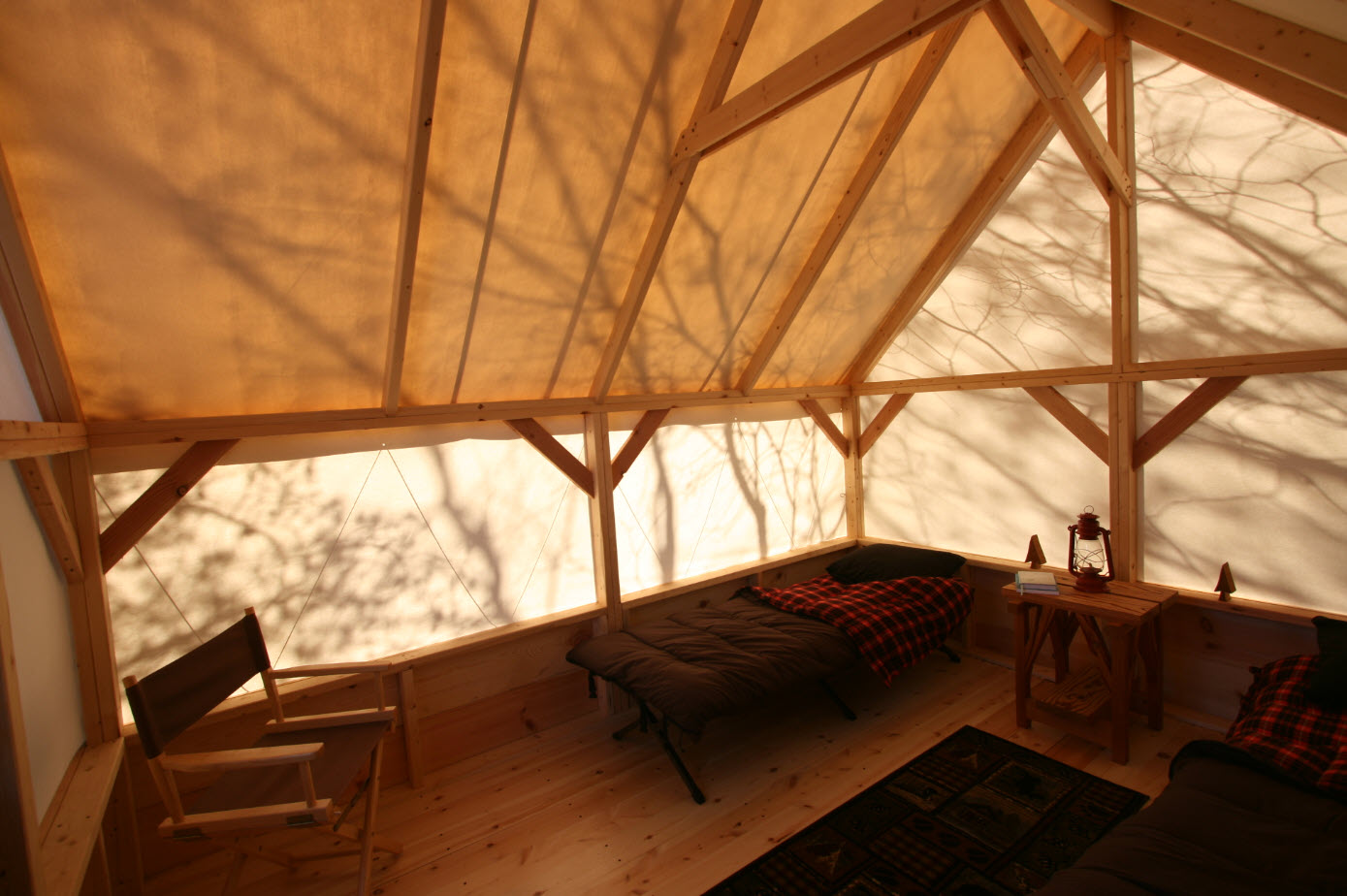 General Specifications include:
Blue-print and material list for building the base platform and deck platform. Platforms (not included).
Nominal 2x4 and 2x6 pre-cut tent cabin kit with a 45-degree canopy slope and five-foot sidewalls. Lumber of spruce, pine, or fir. With fasteners and rough openings provided for door and window. Door and window not included.
Nominal 1" x 12" all ready-cut knee wall boards and 1" x 2" batten strips.
Canvas ceiling and wall panels: 10.10oz. 100% cotton army duck multi-purpose fire retardant and water repellent canvas. The Sunforger finish adds an extra layer of protection from moisture and mildew.
Extra heavy-duty tan 18 oz. vinyl coated canopy tarp.
Platform drawings with our standard deck, and assembly drawings included.
Totally Unique Cabins, The North American Tent Cabin Company

Helping Make The "Authentic" American Camp