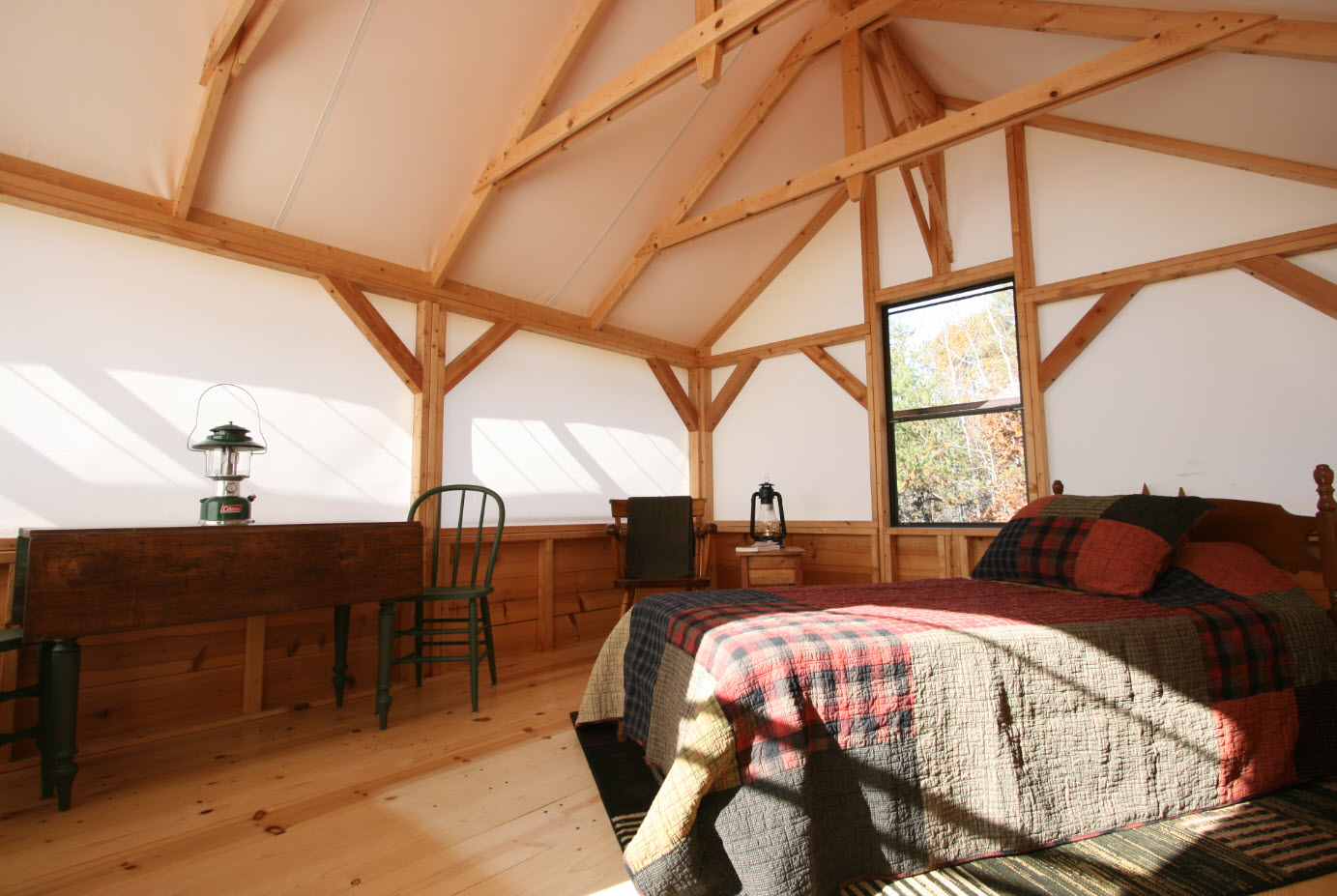 Where Comfort Meets Canvas
When you own one of my tent cabins, you will enjoy the experience and comforts of ArchiTENTure and become part of a growing family of tent cabin owners.
My tent cabin making is an art form a craft. And are related to the family of tents that require some form of support for the fabric such as wood, before aluminum poles or graphite poles became available.
And is not to be confused with a yurt, a tiny house, or more livable type dwellings. They are ideal near a lake, river, or on the back forty. You will appreciate the warmth of the canvas stretched over wood as daylight filters through the translucent walls.
​​Imagine a night cooking over the campfire with seasoned cast-iron cookware or reading your favorite book by the comforting warmth of a country lantern. At night, the glow of lamps and flickering candles coming from inside the tent light up the otherwise pitch dark woods.
Tent cabins are for a new breed of campers wanting to experience the outdoors while inside a tent. It's the craft and craftsmanship that makes them totally unique!