You're welcome to send an email message. Moreover, I would appreciate a quick simple phone call. I would be happy to answer any questions you might have about my tent cabins. It is my hope that you become a part of a growing family of tent cabin owners.
Get in touch and we'll get back to you as soon as we can.  We look forward to hearing from you!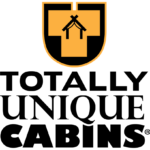 The North American Tent Cabin Company
*Due to local codes, regulations and building practices and/or because of specific site conditions, our tent cabins may not be suitable or legal for use in all localities.
Check with your local code authority before placing your order!